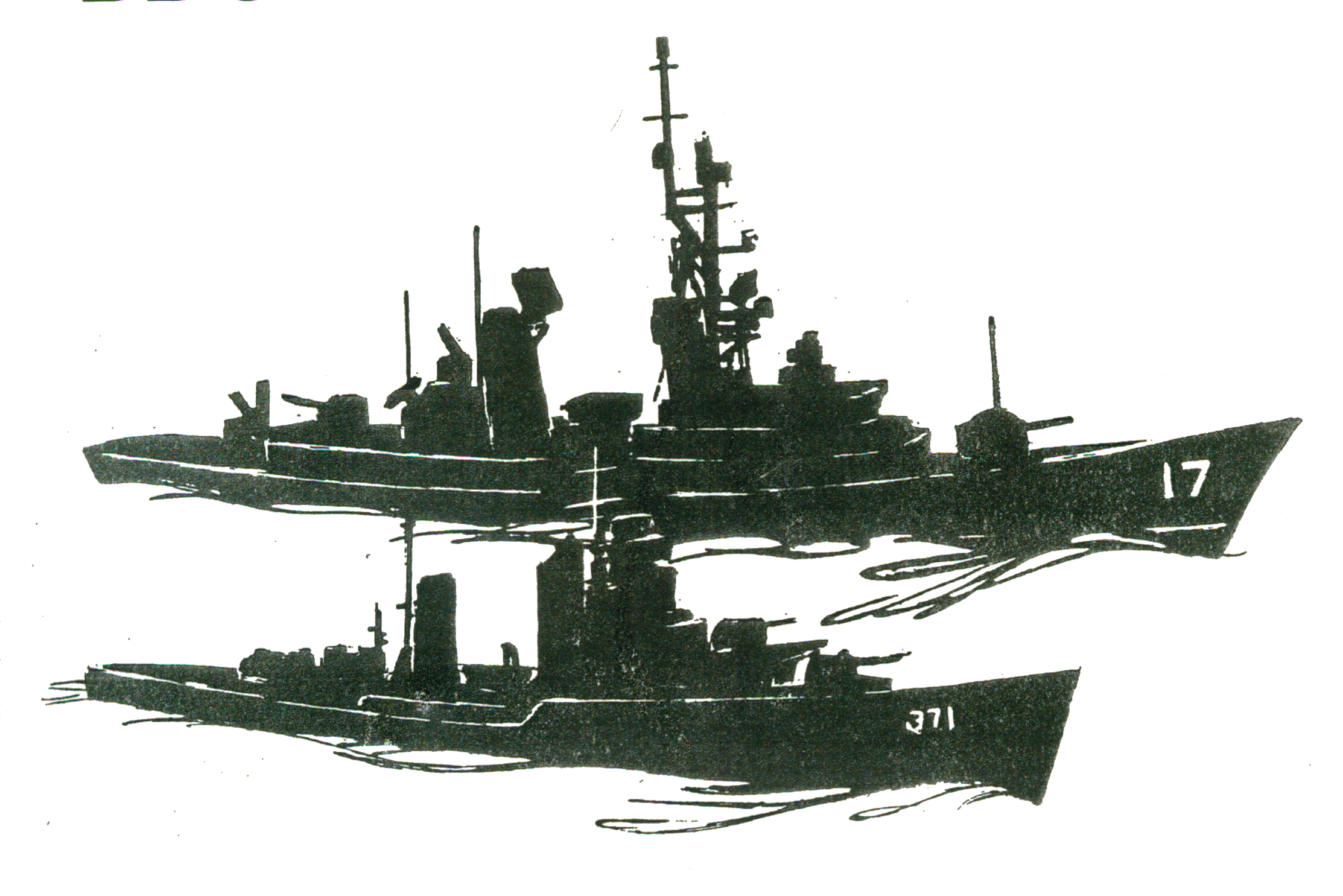 Welcome the new U.S.S. CONYNGHAM Association internet site.
This is the proposed new "Home Page". I realize it is not as fancy as the previous one. The previous site is still available for viewing. [Just click on the "About" or "Contacts" button]. Right now I am just trying to find the right look for the site. Comments? Suggestions? Click here for an alternate option.
I prefer to keep sites simple with very few "Bells and Whistles". This allows those who have older browsers and slower modems to be able to enjoy the site too. This page was written entirely from scratch. I would like to thank Dave Suckow for the photo of the ship's sign and for the "ship silhouettes" I placed on the page. Got those from the cover of the 17th Annual Reunion booklet.
I hope all this water doesn't make you sea sick. I look forward to hearing from you. Your new Web Master - George Columbo